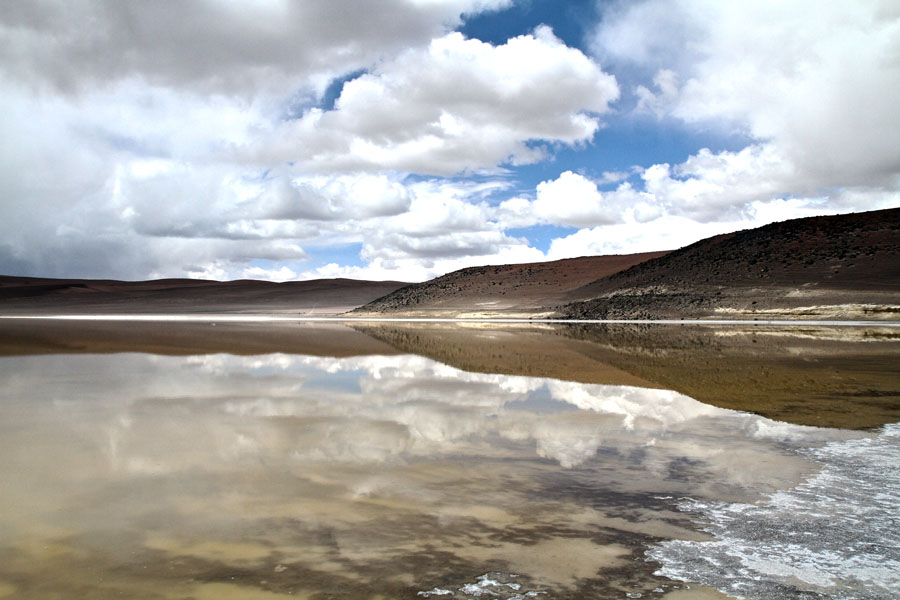 Looming fabric of time.  Wrapped in its minutes, wearing its seconds…away.
Time tenders swiftly in search of that special ending.  Penultimate dreams reveal final truths.
Everything is different….yet my memories bear children of the same name.
—————————————————–
Thank you to the Bradford Washburn Mountaineering Museum in Golden, Colorado for inviting me to exhibit with them. They chose the above photo for display during the "2012 Environmental Photo Exhibition". The exhibit was incredible and showcased some beautiful natural areas while recognizing the need to protect our precious environment. Please support the museum if you're in the area – it's the only one of its kind in the US
Beautiful, historical Santiago, La Serena seashores, San Pedro de Atacama……oh.  The Atacama.  In my Top Five, no Top 3, of the most fantastic destinations I've ever explored.  I saw a photo on the mountain and climbing site: www.summitpost.org and it was a photo of a figure in front of Laguna Lejia.  I told myself that day – I MUST see this place.
And with accumulated airline mileage, I found myself on a free flight and a day's car drive up in northern Chile.  Initially, I tried to get there with a low-clearance rental and a vague tourist map.  Luckily, some guides who were out in the remote spotted me and told me I was crazy.  I went back disappointed to my hostel.
The next day, I went climbing with new friends.  When I brought up Laguna Lejia, by chance, one of the ladies I was climbing with had interest in going and she also had access to a 4WD truck.
Summer, Laura and I took off the next day to find this remote lake.  After about almost 2 hours of driving on off-road and rough terrain we came upon this beauty.  This salty and bone/coral filled body of water is supposedly the leftovers from an ancient ocean.  From the looks and smells of it, I could believe it.
We were so stunned to be in a place that seemed to be held in time.  A place where you didn't see evidence of man's presence.  It became holy for us in that way – pure – to witness a past phase of our planet.  As clouds ahead released brontidal grunts, we remained silent to listen.  To hear nothing was beauty in itself.  Our moments of silence were respect given to mother nature as we stood in awe of her.
We warmed up and took photos, then moved on to a lake further ahead about a half hour away.  When we came back to pass Laguna Lejia, the area had cleared and it gave us a different impression than from our initial arrival.  The sun was out and all three volcanos could be seen clearly.
We were so grateful for the perfect day out – and to even have seen two sides of the area's personality that day.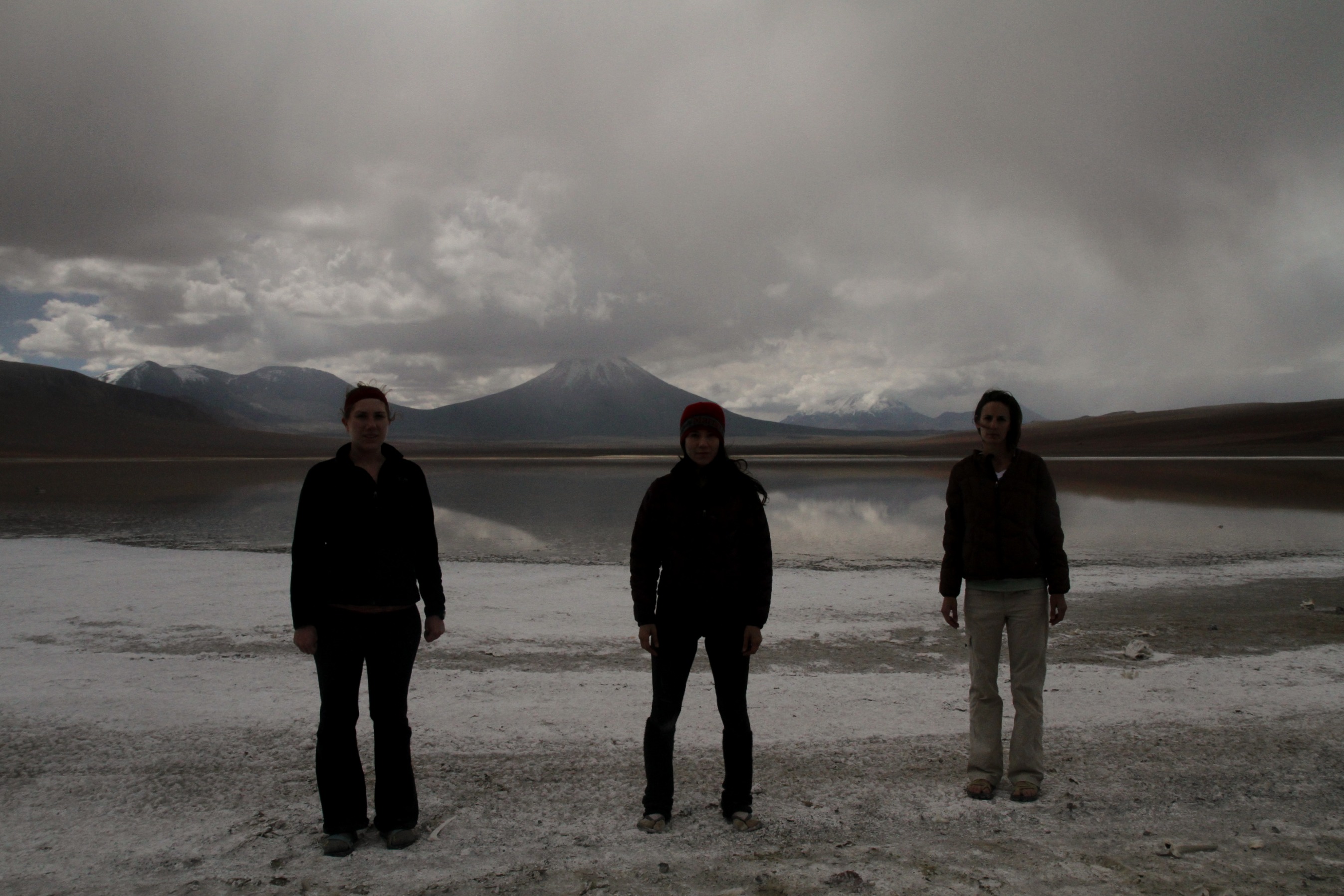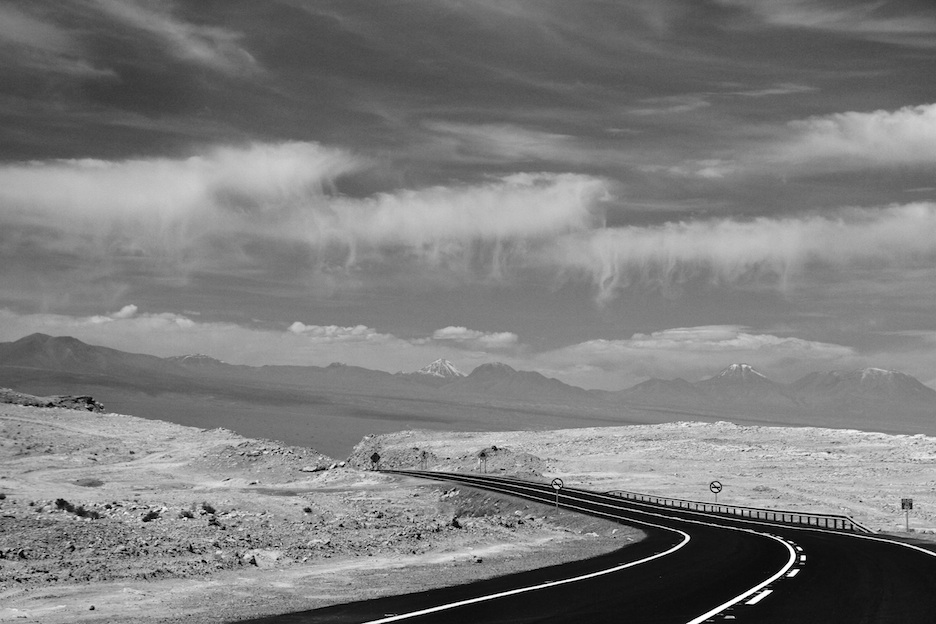 ---