Thanks to my wonderful partner, Matt Ciancio, for coordinating a shoot of his longtime friend, climber, Lonnie Kauk, on rock in his winter training grounds, the Owens River Gorge.  For those that aren't familiar with rock climbing, the sport (and lifestyle) is not just limited to free body movements and provoking your physical strength ..it's an emotional test of your heart and mettle.  It's a fierce brain game that pushes your mind to solve problems; from figuring out one small move to get a little more reach… or how in the world to get off of a 20,000 foot mountain. In the end, the heart and mind gift you with introspection and you begin to transfer climbing experiences and lessons into knowledge that relate to your life as a whole. Climbing is amazing; whether you climb the rating of "5.easy" or "5.hardcore".
Lonnie grew up in Yosemite National Park.  Not many people can say that.  To be raised in the mecca of rock climbing, he is born from the genetic blueprint of legendary climber, Ron Kauk, and further down, related to Ahwahnichi Chieftain, Tenaya on his mother's side.  He was destined to be bred a climber, right? But, he wasn't.  He took up snowboarding instead in his early years.  Lonnie rose up in the ranks quickly to become a respected, beast of a shredder.  It wasn't until his father's close friend and climbing legend, John Bachar, took him under his wing that he began to climb.  Whether roped-up or ropeless, he displays ninja-precision skills in action.
His story is a fascinating one.  The rock knows it well.  And I hope these images capture a saxatile dancer interpreting the rock's secret language…..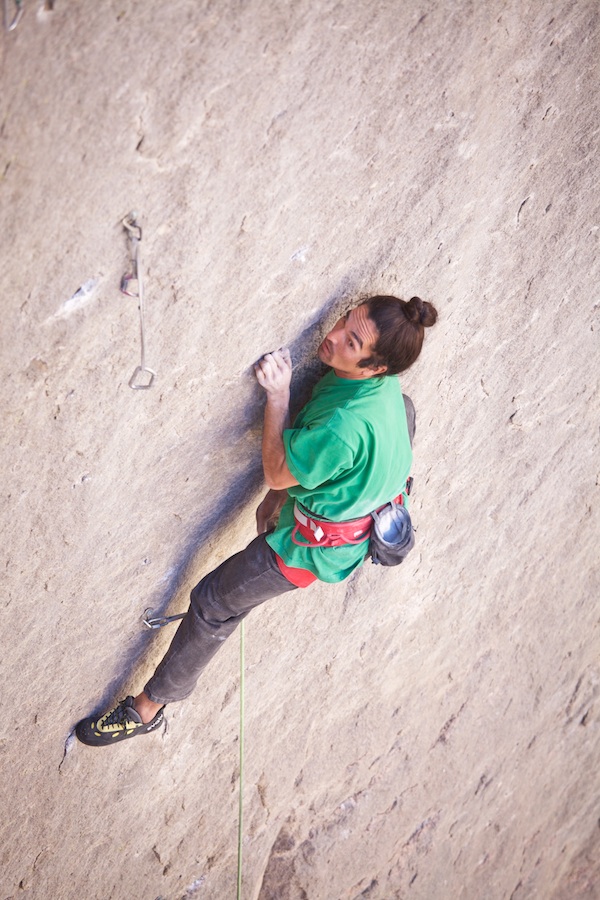 ---