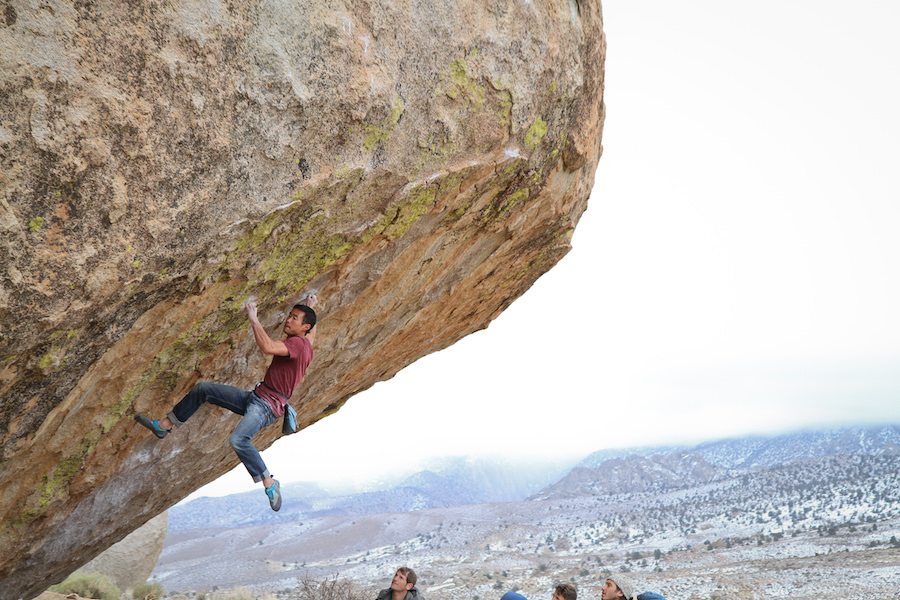 The Peabodies of Buttermilk Country. Grandma and Grandpa Peabody boulders exist as a granitic couple of might – with all their little children and grandchildren strewn about them. They are two of the highest boulders in the world that climbers ascend ropeless; most call them "high-ball" problems.
While walking around in the Buttermilks, one will meet boulderers from all over the world:  China, Mexico, Singapore, Turkey, everywhere in Europe…just everywhere, rather.  Many come to pay homage and be schooled by the "Pea"dagogies of the Buttermilks.
My friend Andy lives in Mammoth and this is his playground. He is the most disciplined climber (yes, I will call him a climber because he DOES climb on rope occasionally 😉  His home is embellished in any and every type of training equipment….hanging balls to grip, hangboard, rings, etc.  His diet is precise and he is a cardio animal.  Bouldering is his perfect passion and he exudes it on rock with incredible power, grace and endurance.  After spending many seasons in the Buttermilks building up his resume, it is only right that it should come to this…a V12/13 (a grade requiring advanced training, skill and power), a problem called "Evilution".   To top out on such a monstrous beast of a boulder would risk a fifty plus foot drop.  Hangboard training and ball grips aren't the solution. The ultimate grooming and training must occur in the mind.
On this freezing cold day, Andy swiftly and powerfully made it up all the way to the lip of the "Evilution" overhang as all the guys who had attempted to simply make the first move unsuccessfully gazed on in wonderment.   I watched as he glanced at his next move to make from the high lip…he needed to pull himself up and lunge for a small crimp, marked by a bit of chalk, with his left hand to be able to pull himself up to stand above the lip of Grandpa Peabody. At this point, if you fall, you may not be able to get yourself up and your next stop would be Northern Inyo Hospital. My heart raced watching and I could witness the tangible schisms battling it out in his brain, "Commit? Fuck no. Yeah, I can do it. I'm feeling good! Hell no…you're going to take the biggest fall of your life. No! You GOT this!!" He lingered there for a moment and I was amazed even as a minute drew by and he was still hanging on. Slowly, the movements he made were backwards instead of up. He had made the decision that it would not be today.
I felt content for him and understood that inherent feeling one gets when you know it's the time and then there are times you known you can't risk it.
I am so confident he will ascend this (obviously, if he still had the power to down climb from the lip, he'd have the power to ascend as well!  The mental strength will factor in for the win).  Here is the visual account…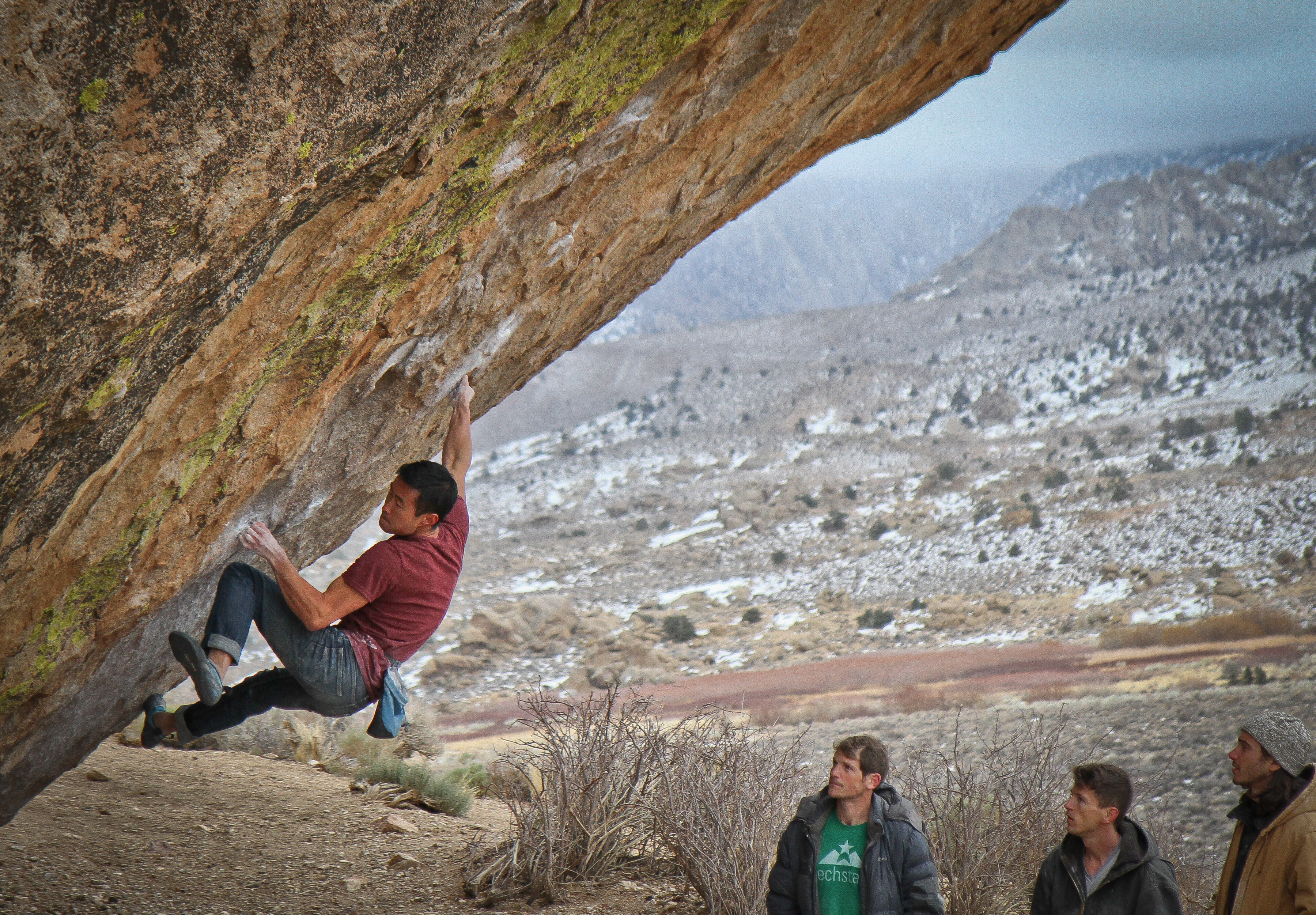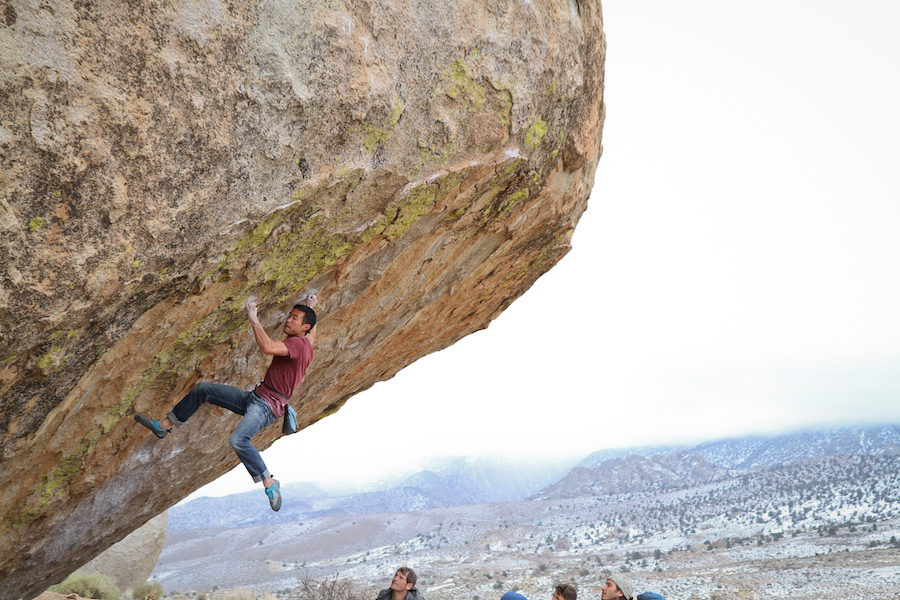 And here is bad-ass, beautiful pro-boulderer Nina Williams sending it.  Yeah girl!!!
---